Shane's Rib Shack of Fredericksburg, VA Scores an Excellent Review From a Guest's Recent Experience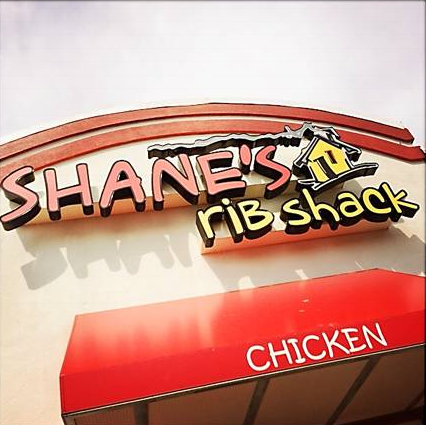 BY LINDA SALISBURY FOR THE FREE LANCE–STAR
Just as readers want to know about the mom-and-pop restaurants in town, they sometimes ask about the chains, and what the experience is like there.
Shane's Rib Shack is one of the newer eateries in Central Park. To satisfy curiosity, we stopped by for dinner earlier this month. Between Wawa and Friday's, it is not as visible from the main drag as some restaurants, but its location does not seem to deter business. There is inside and outside seating and a drive-thru window.
Orders are taken at the counter and food is brought to the table or booth. Interested in tasting a variety of menu items, I ordered the pork sampler ($11.99). Spoiler alert! Bring a big appetite with you. The portions are large, enough to eat well and take home the rest.
My sample consisted of one-quarter baby back ribs, my choice, two chicken tenders, a quarter-pound of barbecue pork (or chicken), two sides and a piece of Texas toast. I selected potato salad and coleslaw for sides, and added a green salad ($1.69). The restaurant makes its own sauces, and bottles and sells them, so there were plenty of options to try.
The ribs were fall-off-the-bone good with some fat, and the pork barbecue was sweet and tender. My chicken tenders were huge, and a little overcooked for my taste. I thoroughly enjoyed the red-skin potato salad for its homemade quality and taste, and My Dining Partner and I both liked the coleslaw. The salad, like the other sides, could barely be contained in its plastic foam  dish.
MDP ordered the "Two Meat Plate," ($13.49) consisting of a half chicken and six wings, plus sides. In addition to the coleslaw, he tried the mac and cheese, gooey and delicious with a nice bite to the cheese. The spicy wings were not as hot as hoped for, but they still flew. The chicken was tender and more than enough for a one-person meal.
For dessert, we also decided to try the peach cobbler ($1.99), billed as homemade. It was as good as described, with a definite taste of home rather than institutional fare. The cobbler contained large slices of peaches mixed with a thick topping.
Vegetarians will find little on the menu other than sides or the baked potato (hold the meat toppings), but those who need gluten-free options will find them.
Servers are cheerful and helpful, and there is good value to the meals.
It's a good place for a quick but filling meal.
What: Shane's Rib Shack
Address: 1150 Carl D. Silver Parkway, Fredericksburg, between Wawa and Friday's in Central Park
Info: 540/785-4234; shanesribshack.com
Hours: Sunday to Thursday, 11 a.m. to 9 p.m., Friday and Saturday, 11 a.m. to 10 p.m.
Prices: Appetizers: $5.49–$15.99; Salads: $1.69–$6.99; Sandwiches: $5.49–6.99; Dinners: $8.99–$20.99; Children's menu: $3.99–$4.49; Desserts: $1.49–$1.99; Soft drinks only.
The Scoop: Clean, and unpretentious. Music from TV is not too loud. Family- friendly. Plenty of parking.
Payment: Major credit cards accepted.
Linda Salisbury is the author of the   Bailey Fish books, an award-winning   adventure series for kids.
Back to News Updates